.
In an interview, photojournalist Mark Boster discussed how he approached his 9/11 images and what he did to make the photos more intimate. These are edited for clarity and length.
The jarring sound of an early morning phone call woke me with a jolt. I thought it was a death of a close friend. It was actually a photo editor. The message was just as frightening and included my marching orders. "Wake up, switch on your TV, planes are hitting buildings in New York!" We want you to drive immediately to San Francisco, they might try to crash a plane into the Golden Gate Bridge."
Shifting into high gear, I found an ATM cash machine and withdrew the maximum amount. I found another ATM and withdrew even more money before heading north.
I stood at the spot where the bridge was visible for many hours. I was able to see the bridge for several hours, but no planes were visible.
Since all domestic planes were grounded, fellow Times staff photographer Robert Durrell suggested I drive across the country to record the emotions of Americans after 9/11. I shared the idea with the photo editors who granted me permission to continue. After an emotional prayer and candlelight Vigil in San Francisco, Sept. 9, my journey began. 11. My story wasn't about racing to New York, Pennsylvania, and Washington to see the crash sites. It was more about witnessing and telling the story of faith, resilience, and patriotism that the American people experienced after the horrific event.
What I discovered on this trip was that the American people have not lost faith. They were strong, they were determined, and they tried their best to deal with the inexplicable tragedy. While witnessing many flag ceremonies, church services and high school football games across the heartland, I felt warmth and strength.
It was not an easy task to capture this story. It was difficult but heartfelt to tell the stories that came along the way. I wanted to tell the story of faith, strength and patriotism that triumphed over the extreme sadness of 9/11.
In the end, I found strength and faith thanks to the kindness of hundreds of people who shared their stories with me.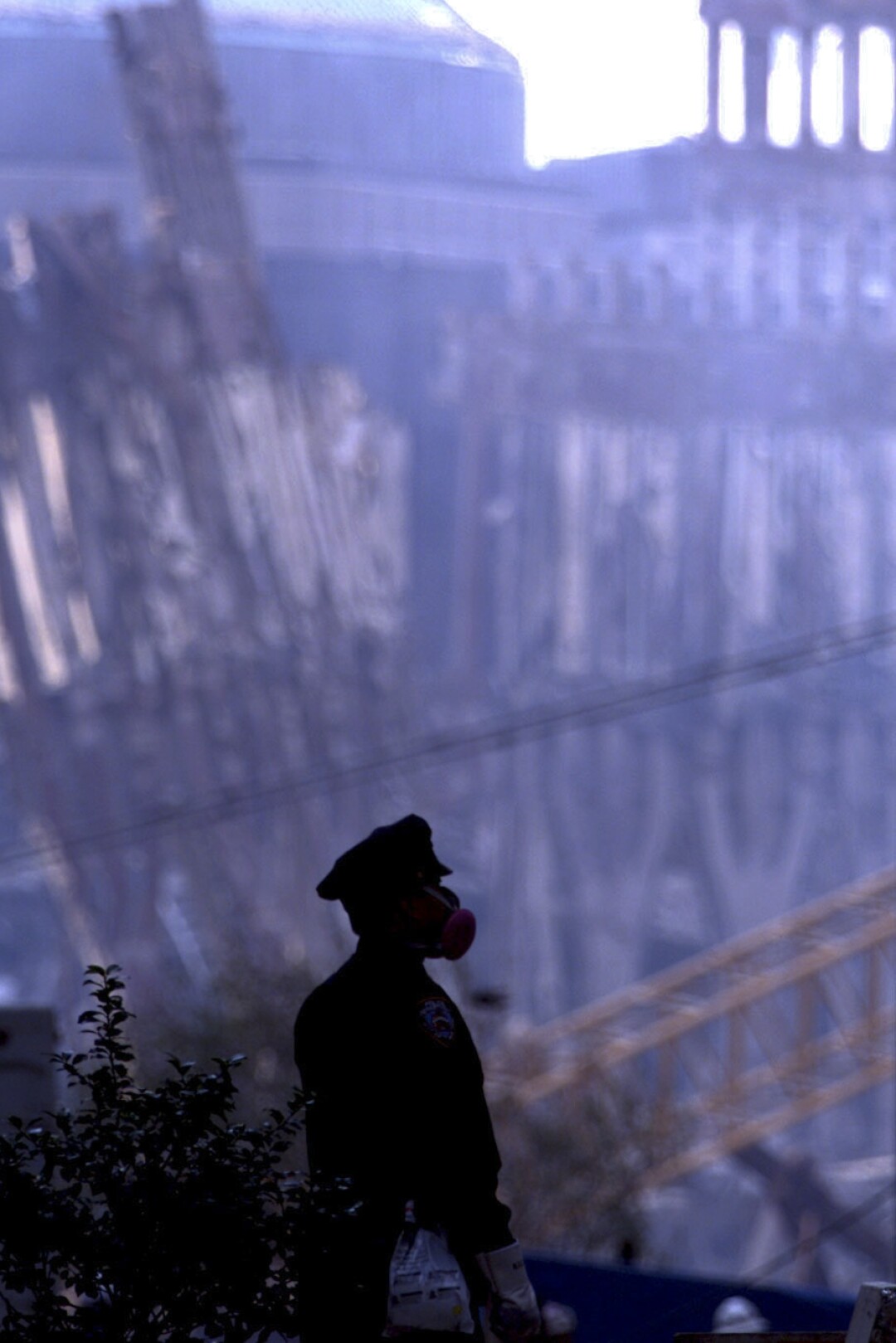 Photo editing from Jacob Moscovitch.