Asuoden CEO and the former road manager for Shatta Wale has thrown jabs at his former boss Shatta Wale after he threatened to slap him(Pope Skinny) whenever he meets him in town and seize his car.
After the fall out between the two former best friends, they have been attacking each other with Shatta Wale even going all out to accuse Pope Skinny of raping some people.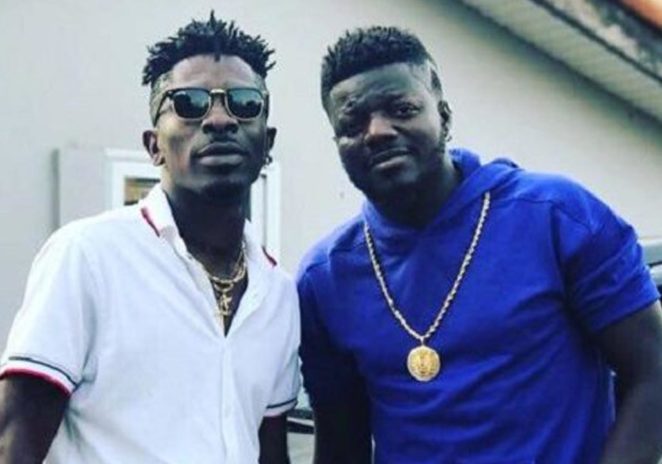 Also Read: Shatta Wale is a junky-Pope Skinny confirms Wale's drug addiction
Rapper Pope Skinny who has apparently learned how to brag from Shatta Wale has responded to Shatta Wale's threat saying Shatta Wale cannot do anything to him when even Shatta Michy has been beating him.
He also accuse Shatta of being a cocaine addict and needs to stop the drugs.
See screenshot below:
Remember Shatta Wale also warned Pope Skinny to return $10,000 loan he gave him.
The post You couldn't even fight Shatta Michy and you want to fight me – Pope Skinny dares Shatta Wale appeared first on GHANAPAGE™.