Dancehall king Shatta Wale has once again sparked fire on his former tight paddy and CEO of Sarkcess Music Sarkodie this time around over Strongman.
According to Shatta Wale in a recent interview on Joy FM revealed that not only is Sarkodie poor but he also has nothing to offer that is which he couldn't even manage his former signee and fellow rapper Strongman.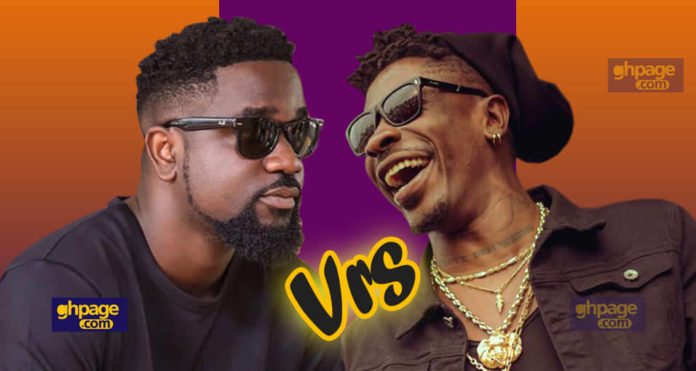 Also Read: Hypocrite Sarkodie betrayed me in a Glo deal -Shatta Wale
Shatta Wale also in the interview revealed that his main reason fighting the celebrated rapper was because he betrayed him in a Glo concert deal.
But concerning matters of Strongman, he revealed that the once rich Sarkodie is now broke and struggling in the industry but doesn't want to show it that is why he failed in managing Strongman.
"…Sarkodie is suffering but he doesn't want to show because people think of him as rich," Shatta Wale alleged.
"He doesn't have anything, that was why he couldn't even manage Strongman."
Also Read: God told me to change my name from Bandana to Shatta Wale – Shatta Wale
Listen to the audio below:
We hope the Sark Natives on social media don't descend on Shatta Wale for such a comment against their boss
The post Sarkodie had nothing to offer Strongman because he was broke – Shatta Wale appeared first on GHANAPAGE™.