Undoubtedly, Nana Ama Mcbrown is the happiest woman in the world now after she delivered her baby girl in Canada. The sensational Ghanaian actress has just shared a video of her dancing to praise God with her baby bump.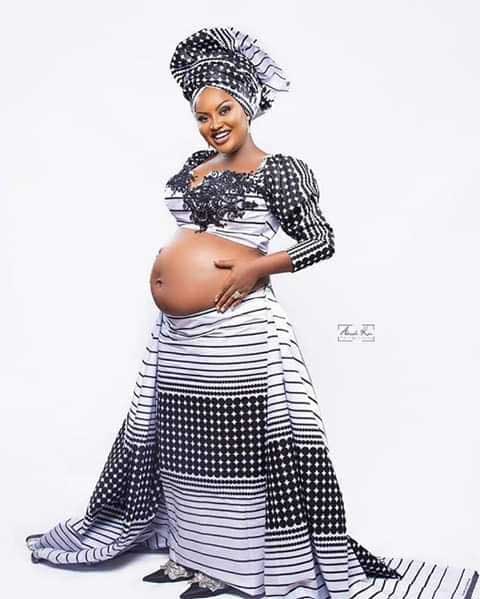 The video was taken when Nana Ama Mcbrown wa having her photo shoot sometime around a month before she gave birth in Canada to her adorable baby girl.
SEE HERE: Gender of Nana Ama McBrown's baby disclosed
Playing at the background was Diana Hamilton's viral song "Mo Ne Yo". Mcbrown could be seen excitedly dancing her heart out.
Watch the video below
View this post on Instagram

God Has Never Disappointed Me In My Life. The Song says it All. #ThankYouGod #InHisTime #InHisHands #myCrew #mua @aligiinamakeover #outfits @nicolinegh @quophiakotuahghana #📸 @ansahkenphotography #video @niiayivisuals #Brimm
Prior to this, Nana Ama Mcbrowb has released some beautiful Baby Bump photos to praise God. She captioned the photo "…My Testimony Is Here" as a way of confirming she has finally given birth.
SEE THE PHOTOS HERE: "My Testimony Is Here" – Nana Ama Mcbrown declares as she shares beautiful baby bump photos a few days after delivering in Canada [Photos]
Congratulations once again to Empress Nana Ama Mcbrown
The post Mcbrown releases a video dancing with her baby bump to praise God appeared first on GHANAPAGE™.