Social media is currently on fire after Kwaw Kesse stepped on the toes of crazy part-time actress Akuapem Poloo over her 1million Instagram views.
Akuapem Poloo on last week Friday hits 1million views within an hour on social media with her desperate desire for fame video in an attempt to promote her latest single track.
Read Also:

Kooko makes a warm donation to the inmates at the Sunyani Central Prisons
In the video, the controversial honey seller nearly stripped naked revealing very sensitive parts of her body to her followers and Ghanaians who appeared as hypocritical breed went on to give it a historical view.
After the social media views achievement, Akuapem Poloo gained the bragging right claiming that most of the celebrities in Ghana will never get to achieve such a history in their entire life.
Read Also:

Some female celebrities beg rich men to 'bang' them for money -Afia Schwarzenegger
However, reacting to her rants, hiplife musician Kwaw Kesse has descended heavily on Akuapem Poloo, insulting her not to brag about her 1million views achievement because it will never put 1million cedis on her table.
He further tagged her as a 'stupid' person who is refusing to pick calls from other celebrities after her million views.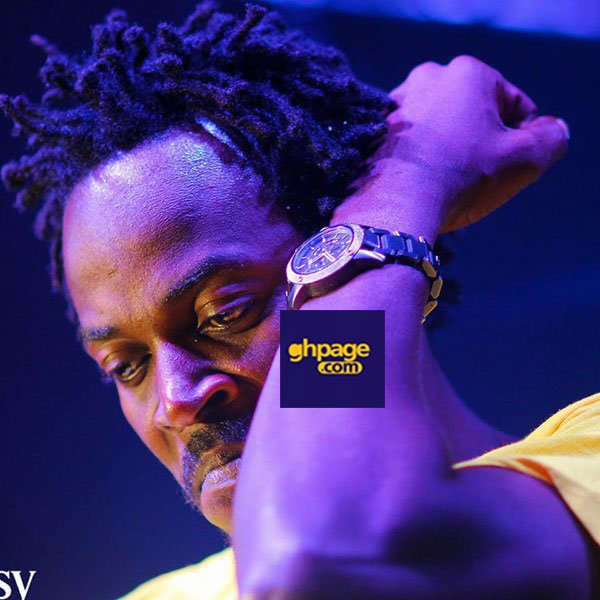 Though Kwaw never mentioned any name in his rants, anybody can testify that all his insults were directed at the actress.
Read Also:

Abeiku Santana visits Nana Appiah Mensah in Dubai
Well, as usual, you will never expect Akuapem Poloo to keep mute after the insults from Kwaw Kesse and yes, she has sent a reply to him.
Responding to the insults directed at her, the popular video vixen has charged Kwaw Kesse to hit his head with his hands for interfering in her matter as he himself once claim in his music.
According to Akuapem Poloo, she truly respects Kwaw Kesse and sees him as a legend in the showbiz industry, as such will not want to have any beef with him.
She further cautioned him to mind his business if he doesn't want to have any serious issues with her; daring him to mention her name the next he wants to insult her and see the bad side of her.
Read Also:

Popular Kumawood actor Kobby caught 'chopping' his Producer on set
Watch the video below…
Speaking on Akuapem Poloo's 1million 'useless' views, Ghanaians have now been tagged as a very interesting and hypocritical breed of people who openly claim they hate and abhor negative things but in reality, they patronize negative news more than any other thing in this world.
Read Also:

Woman poisons her husband and records him dying
It is amazing how an Instagram page that has less than 200,000 people following hit one million views in about an hour.
The post Kwaw Kesse insults Akuapem Poloo; she angrily replies back appeared first on GHANAPAGE™.