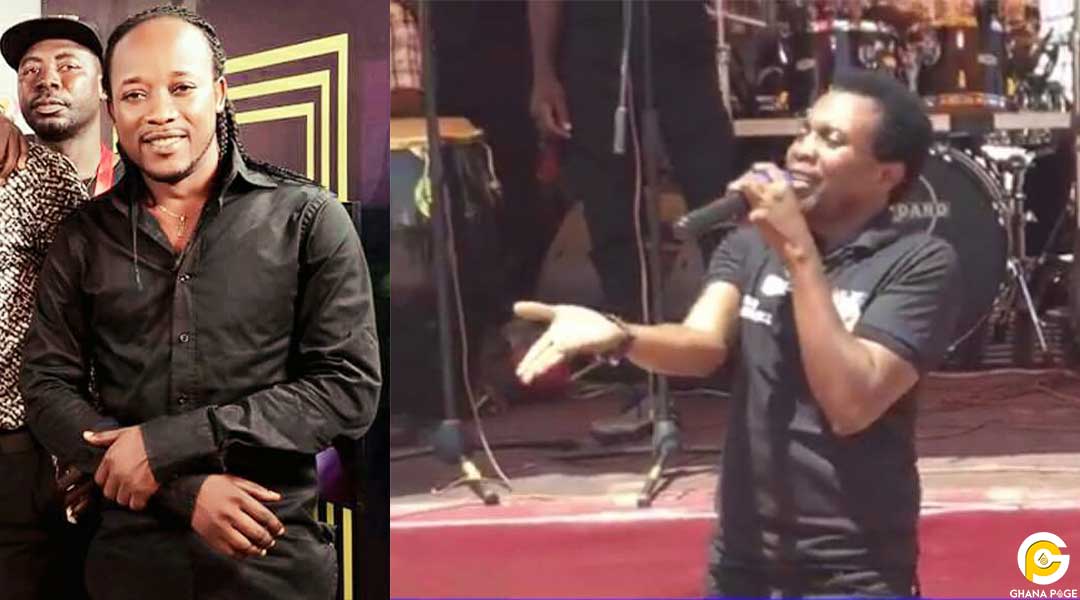 Few notable celebrities attended the final funeral service of late singer Emmanuel Kwame Anokye, who died aged 33 on Wednesday, January 30, 2019.
Today 2nd March 2019 marked his burial and final funeral rites which was held at the Atomic Energy Park near the Atomic Police Station in Accra.
Among the sympathizers who thronged to mourn the late musician, only a few of his colleagues were spotted at the funeral grounds — notably Kaakyire Kwame Appiah.
Others who were seen but not easily recognisable are Bohyeda Victoria, Robert Addo Allotey, Lokal among others.
While tributes have been pouring in since Supremo's death attesting to his popularity, there are some who are not too familiar with the works of Supremo as a musician.
READ ALSO: Anokye Supremo's girlfriend killed him and not Daddy Lumba – source
In fact, many only know him as a Daddy Lumba 'wannabe' or the guy who sings and acts like Daddy Lumba even though Supremo released some songs of his own.
Some have argued that Anokye became very popular even after his death than when he was alive, perhaps, because of the circumstances that led to his demise.
The late musician fought for his life after being diagnosed with a brain tumour in Ghana.
Supremo was flown to India in December 2018 after a passionate appeal to Ghanaians for funds to undergo surgery to remove the tumour.
READ ALSO: Daddy Lumba killed Anokye Supremo with juju-Great Ampong & Hoahi
His surgery, however, developed some complications and left him in a coma for weeks as surgeons tried to revive him but gave up to ghost a few days after.
The post Kaakyire Kwame Appiah and few celebrities mourned Anokye Supremo appeared first on GHANAPAGE™.