Popular Ghanaian Kumawood actor, Sumsum Ahofe in a viral video has stated that he will rather kiss a goat for GH¢50 that to ever kiss Afia Schwarzenegger, the comedian for 1 Billion which has the ability to change his life for good.
According to Sumsum in the video, Afia Schwarzenegger has the ugliest and most unattractive mouth he has ever set his eyes on it will be distasteful for him to ever attempted to kiss Afia Schwarzenegger for whatever price being offered.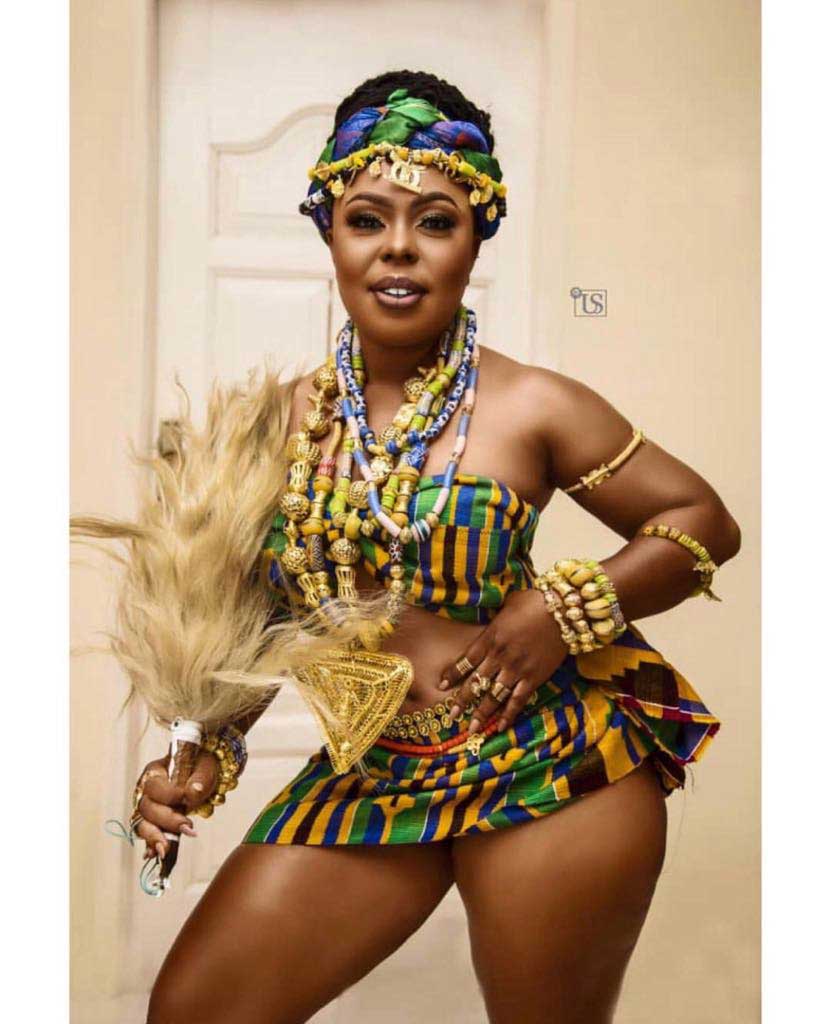 SEE ALSO: How Asamoah Gyan fvcked Sarah Kwablah till blood came – Osarfo Anthony narrates [Listen]
To him, it will be more sensible and fruitful to kiss even a goat which is an animal that Afia Schwarzenegger.
Sumsum Ahofe gave these damaging statements as result of recent insults Afia Schwarzenegger rained on former presidential aspirant, Madam Akua Donkor.
The Kumawood actor explained that Akua Donkor is old enough to give birth to Afia Schwarzenegger twice over but because Afia has no respect for any human being, she went on to insult the woman simply because the woman spoke against former president John Mahama.
SEE ALSO: Police severely beating driver and mate who assaulted policeman in custody-Lawyer Xavier Sosu [Photos]
Sumsum Ahofe further warned Afia Schwarzenegger to be respectful to elders or she will have him to deal with.
Watch Sumsum Ahofe below
SEE ALSO: Meet Kumawood actress who was 'chop' by an actor on a toilet seat
For weeks now, Afia Schwarzenegger and Sumsum Ahofe have been at each others throat. They have been throwing jabs at each other for unknown reasons. Well, maybe they are in love…lol
The post I'll kiss a goat for GH¢50 than to kiss Afia Schwar for 1 Billion-Sumsum appeared first on GHANAPAGE™.